IN ANTEPRIMA ITALIANA!
Prince of Persia Sands of Time Movie Poster
Poster del film Prince of Persia Le Sabbie del Tempo


ATTENZIONE!
Prossimamente CinemaNotizie.COM pubblicherà IN ESCLUSIVA NEWS & ANTEPRIME ricche di Spoilers su Prince of Persia Le Sabbie del Tempo... Stay Tuned!

In anteprima italiana, e con molte novità in arrivo che CinemaNotizie.COM vi racconterà IN ESCLUSIVA per l'Italia, vi mostriamo il primo teaser poster di Prince of Persia Le Sabbie del Tempo diretto da Mike Newell, prodotto da Jerry Bruckheimer e scritto dallo stesso creatore Jordan Mechner che uscirà negli U.S.A. il 16 Giugno 2009, data da ritenersi per il momento comunque provvisoria e che potrebbe slittare ad Agosto 2009.
Le riprese inizieranno a breve, nel mese di Giugno 2008.

Prince of Persia Le Sabbie del Tempo è interpretato da Jake Gyllenhaal, non ancora confermato, nei panni di Dastan il Principe di Persia, Reece Ritchie, visto recentemente in 10.000 AC, interpreta il migliore amico di Dastan mentre il ruolo della Principessa Tamina non è ancora stato ufficialmente assegnato.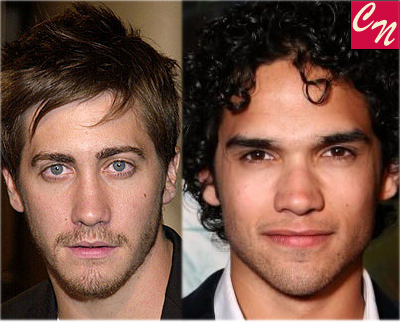 PRINCE OF PERSIA LE SABBIE DEL TEMPO: LA TRAMA DEL FILM

Prince of Persia Le Sabbie del Tempo è ambientato nel IX Secolo e narra la storia di Dastan, giovane ed affascinante Principe persiano di un vasto impero sotto il regno del padre Re Shahraman.
La più grande aspirazione di Dastan è quella di omaggiare il padre con gesta che possano renderlo fiero di lui anche agli occhi dei tre fratelli maggiori Tus, erede al trono, e Farhad e Farhan, ambiziosi gemelli amanti del potere e dei ricchi tesori.
Il Regno di re Shahraman è attaccato da molti nemici e Nizam, consigliere di corte bieco ed opportunista, dopo aver fatto torturare alcuni prigionieri scopre che è la cittadella di Alamut, antica, misteriosa ed inoppugnabile, ad armare i loro avversari.
L'armata di Persia, con Dastan, Tus, Farhad e Farhan alla guida parte così verso Alamut nonostante le leggende tramandino sulla città paurose storie di stregoneria e magia nera...

Segue il poster di Prince of Persia Le Sabbie del Tempo in anteprima italiana.