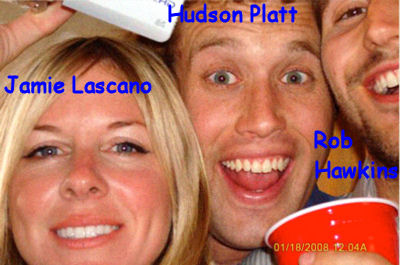 Aggiornamenti a raffica su chi se non sul genio del "male"
J.J. Abrams
.
Si ringrazia
The Director's Cup
per la consulenza d'eccezione e per le preziose dritte.
L'amico
Peter Sciretta di /Film
ha lanciato lo scoop: il prossimo film prodotto da J.J. Abrams, attualmente noto come
1-18-08 / Cloverfield / Slusho
, si chiamerà
OVERNIGHT
.
I fatti ed il materiale in suo possesso gli danno ragione, anche se io non ci scommetterei al 100%. A mio avviso il titolo rimarrà
1-18-08
. Vedremo.
Overnight
è diretto da Matt Reeves (Felicity), scritto da Drew Goddard ed interpretato da Michael Stahl-David, Odet Jasmin, Blake Lively, Mike Vogel e Lizzy Kaplan.
Sul sito ufficiale del film
1-18-08.com
è possibile
VOLTARE LE FOTO
, non soltanto ruotarle, ma anche
VOLTARLE
.
Cliccate con il mouse, trascinate la foto verso una direzione e poi muovete il mouse velocemente nella direzione opposta: dietro alcune foto, quelle della festa, troverete dei messaggi!
Fidatevi:
The Director's Cup
rules.
INCIPIT DEL FILM
"Nei primi minuti vedremo una squadra di recupero che rovista tra le macerie di New York cercando gli eventuali sopravvissuti al disastro.
Essi troveranno una videocamera, incuriositi premeranno il PLAY e... inizierà il film"
Come ha sottolineato anche il nostro lettore Andrea
QUI
, lo strombazzato utilizzo di videocamere a mano non è del tutto veritiero, le riprese saranno infatti effettuate con
cineprese professionali Dvd Panavision
.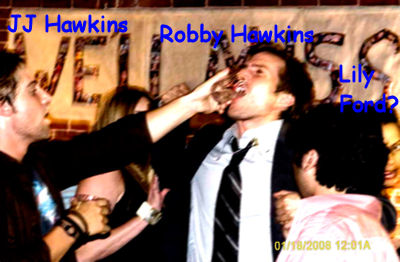 AGGIORNAMENTI SUI PROTAGONISTI DEL FILM: I MYSPACES

Robby Hawkins
, alias Rob il protagonista:
IL MYSPACE
JJ Hawkins
, fratello di Rob:
IL MYSPACE
Jamie Lascano
, la morosa di Rob che vediamo nelle foto:
IL MYSPACE
Lily Ford
, amica di Rob che vediamo sia nel trailer che nelle foto:
IL MYSPACE
Hudson Platt
, amico di Rob che vediamo sia nel trailer che nelle foto:
IL MYSPACE
Beth McIntyre
, amica di Rob:
IL MYSPACE
Marlena Diamond
, possibile character del film:
IL MYSPACE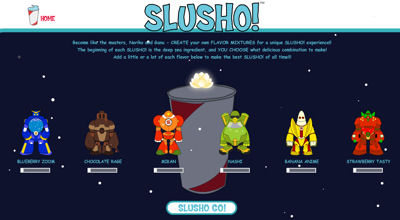 AGGIORNAMENTI SU SLUSHO.JP
Slusho.jp
è stato aggiornato con:
-
I FLAVORS
. Gioco che permette di combinare 6 ingredienti della bibita per creare la propria Slusho! dalle sembianze di un
Super Robot
! Potrebbe essere un giochino rivelatore con una chiave da sbloccare, ma potrebbe anche trattarsi di un inutile passatempo.
-
LO STORE
nel quale è possibile acquistare il Merchandising della bibita Slusho! (vendita riservata agli U.S.A. , limite aggirabile attraverso i siti d'aste)
-
HAPPY TALK
. Citazioni e battute.
eMMe - CinemaNotizie.COM